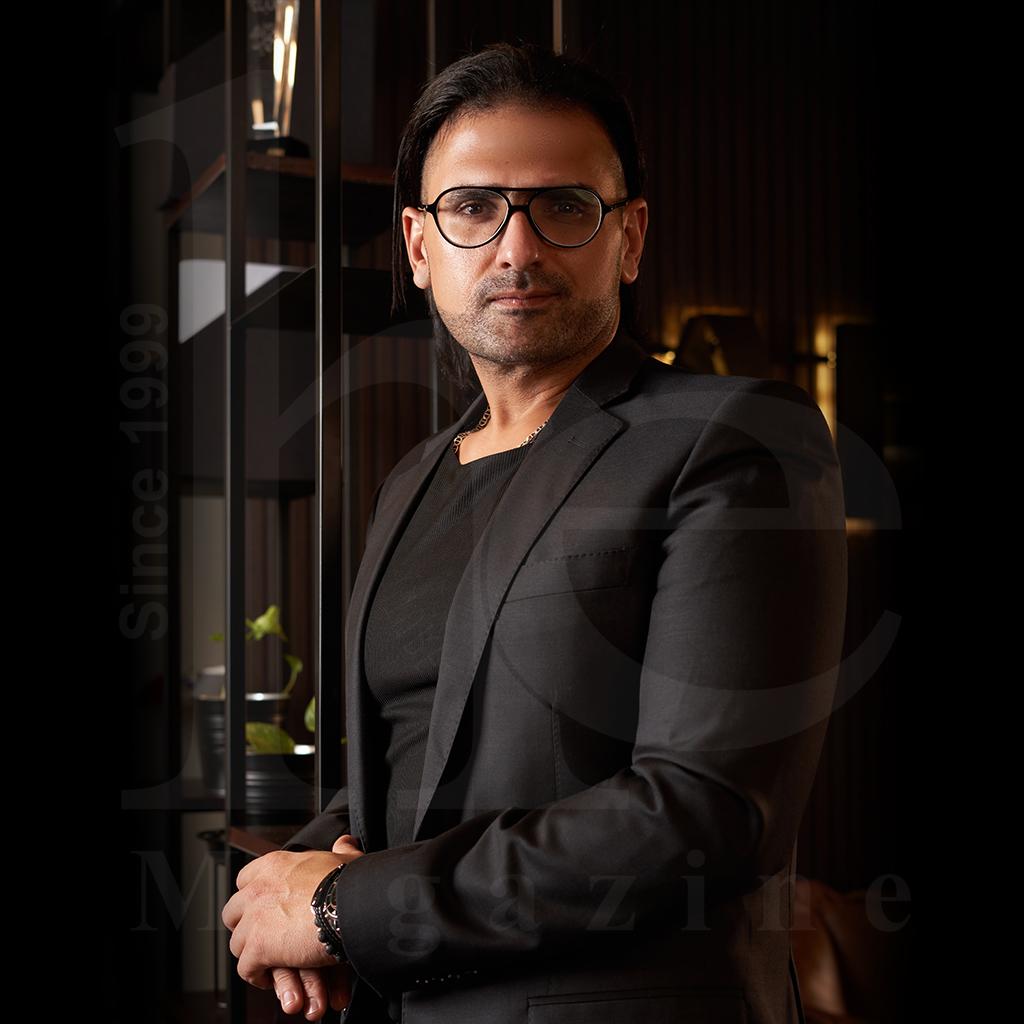 Ahmed El Wardany: An Architect's Journey
Written by: Farah Hassan
Date: 2022-12-28
Interviewing Ahmed El Wardany, AHW's group founder and lead principal on early years' expansion worldwide and the challenges faced.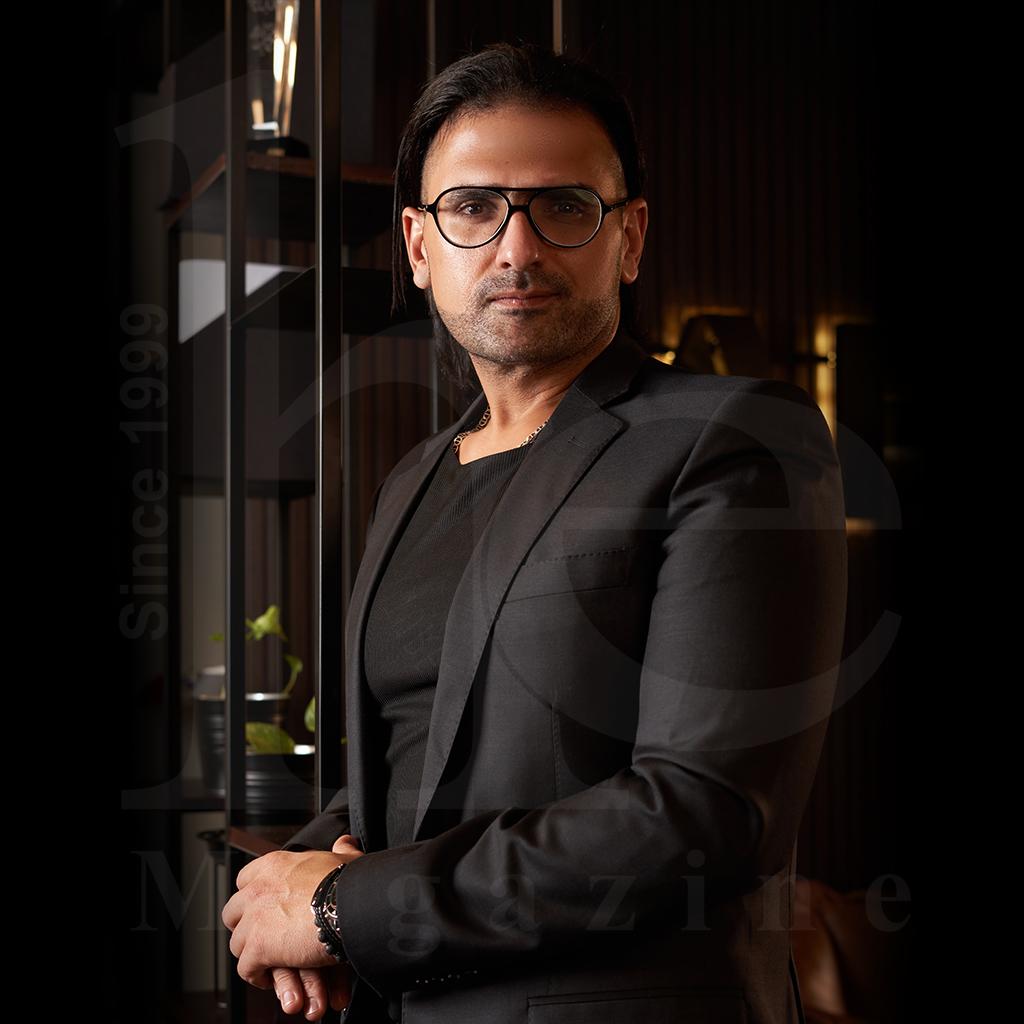 Interviewing Ahmed El Wardany, AHW's group founder and lead principal on early years' expansion worldwide and the challenges faced.
Considered to be one of Kuwait's leading design and construction firms, AHW Architects was established in 2012, specializing in the design and building projects with a team of highly qualified engineers and designers of more than 70 employees; a time when the country embraced an ethos of modernity, moving away from its vernacular vocabulary.
Ahmed El Wardany, AHW's group founder and lead principal architect sat with us for an in-depth interview expressing his passion for the industry, how he started, and more on projects led by his company.
Wardany's sharp eye, candid design language, and authenticity were qualities the industry embraced in Kuwait and made him stand out in such a competitive field with more than fifteen years of professional experience and projects done from all over the world, ranging from large-scale masterplans, commercial office towers, residential developments, and interior design projects.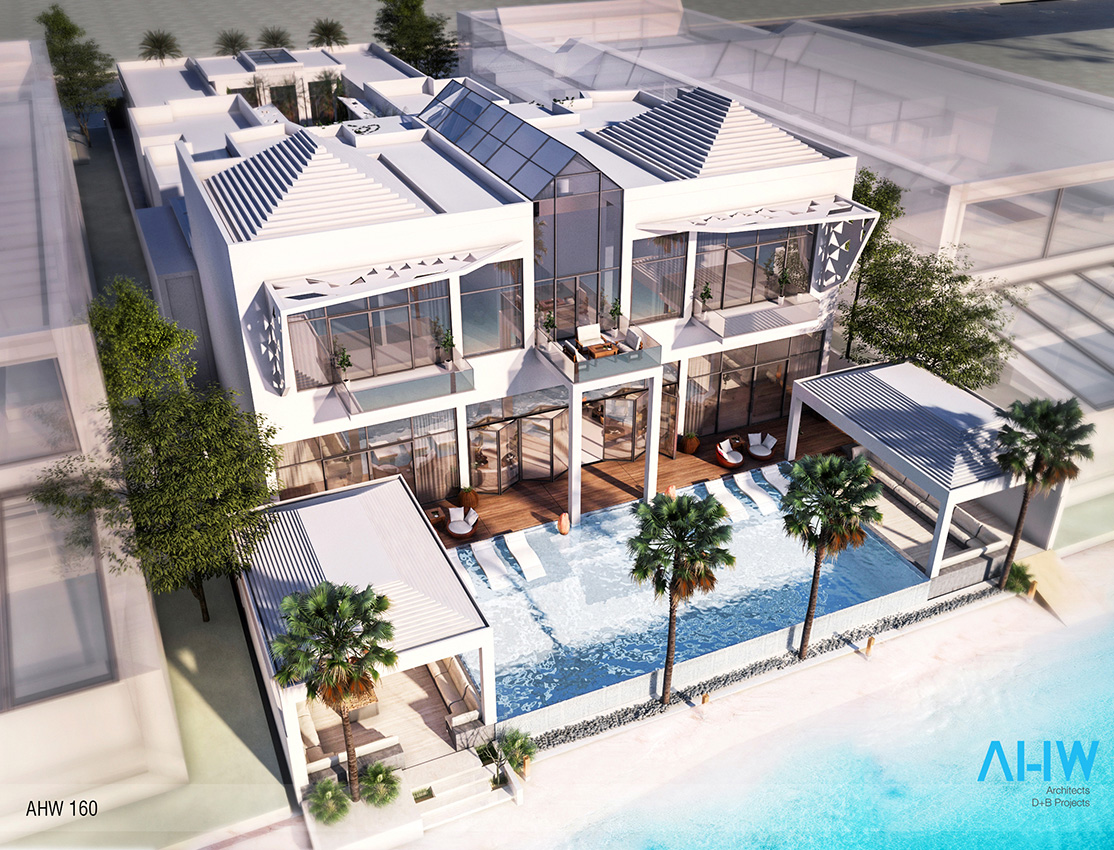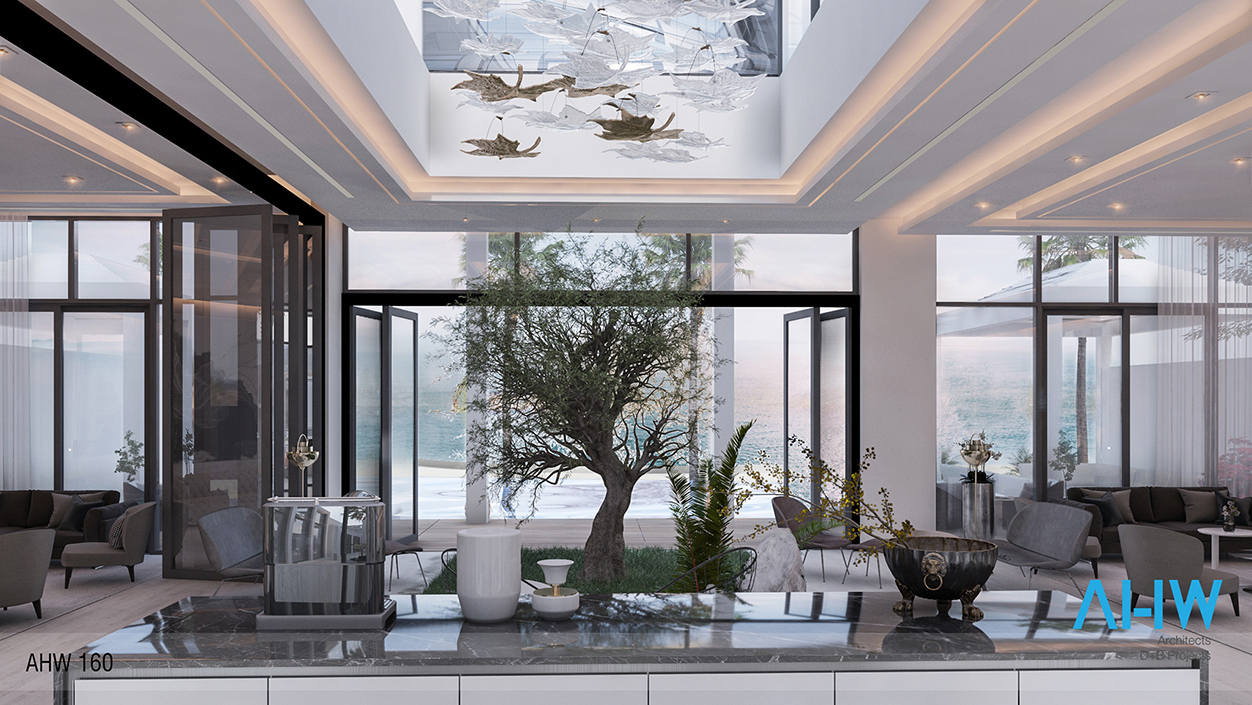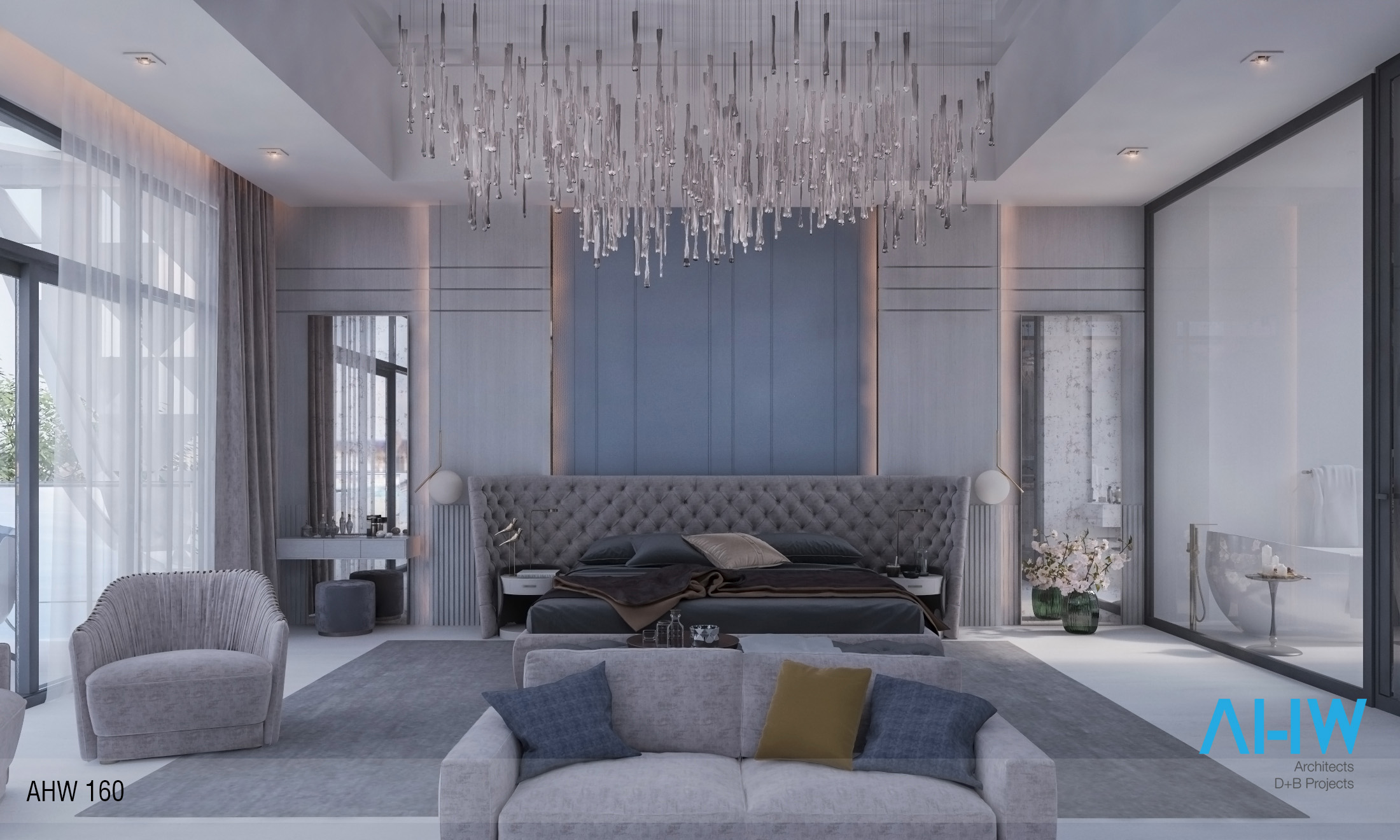 Redefining the role of a tutor
"I graduated from the university of the 6th of October with a professor from North Carolina guiding me through my thesis dissertation. As time went on, I was increasingly interested in how architecture may impact how people live, feel, and act. We spend the majority of our time in buildings, therefore good design can improve the way people live their lives."
Wardany disclosed that upon graduating he took the educational path and work for around four years as an architectural lecturer in many universities in Egypt, claiming that changing the discourse on architecture and preparing the younger generation of architects for the better is what propels us ahead.
The objective was to prepare students for transforming the built environment through innovation in the realm of architecture not only in design but in the models of practice and methods of preparation.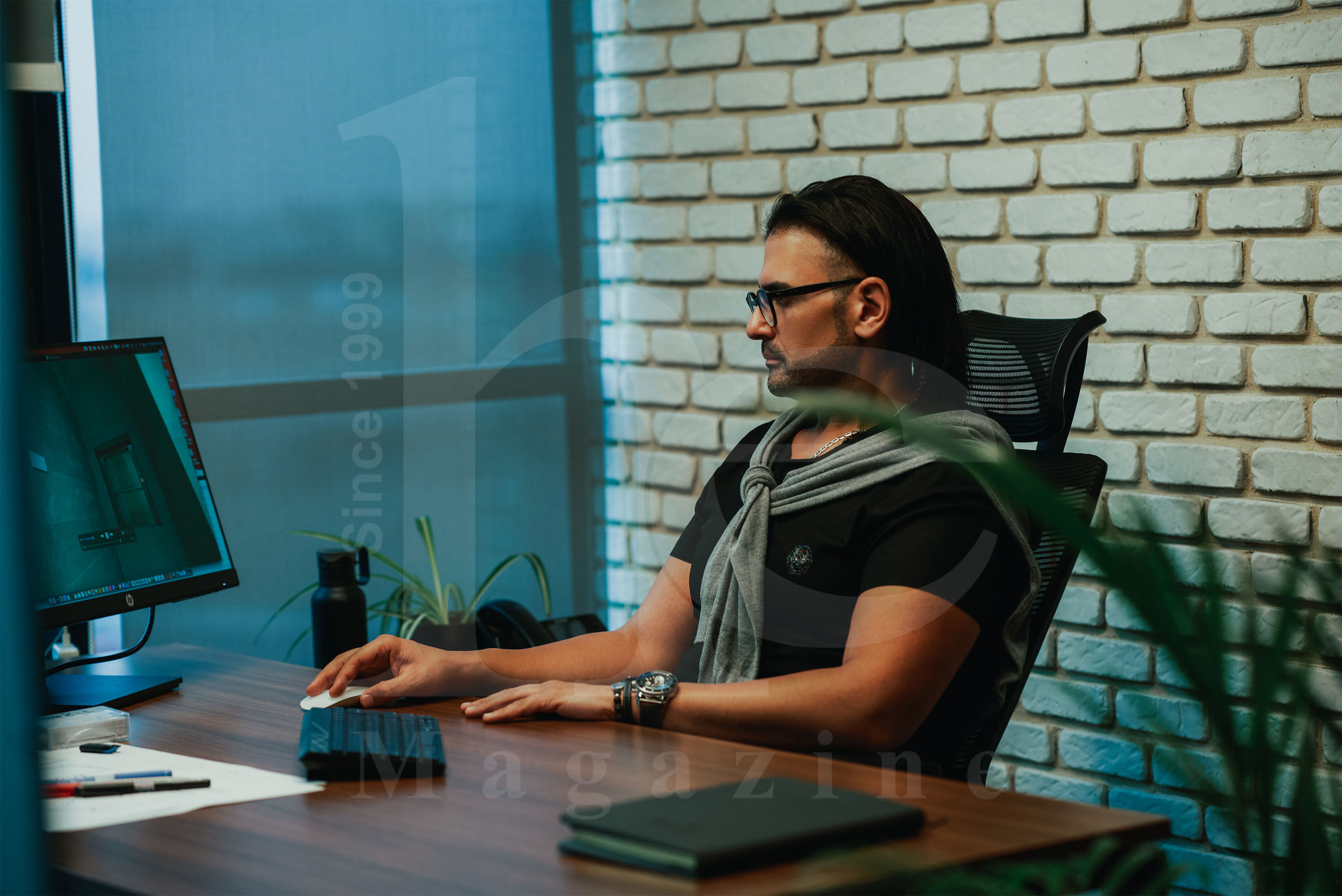 Brick by brick
The architect expressed how visual spaces, the ordering of space, and architecture's power resonate with him and affect him in a way that shapes the designs formed and created. "At a very young age, I showed a real talent in drawing and sketching, being able to put anything I had in mind onto paper, and this passion turned from hobby to deep interest which was why I chose architecture as a career path."
Following Wardany's graduation and teaching phase, the architect disclosed he was lucky enough to have a successful kickstart to his professional career having worked in many international firms such as KPF and SOM and it was where he spent long hours doing detailed design work at an international level of architecture. Additionally, working in Saudi Arabia for a year and a half gave him the edge, knowledge, and understanding of what architecture entails in different cultures and countries. "My time spent in these firms shaped me as an architect; my mind would latch on to these singular designs and would constantly think of more ways to implement them."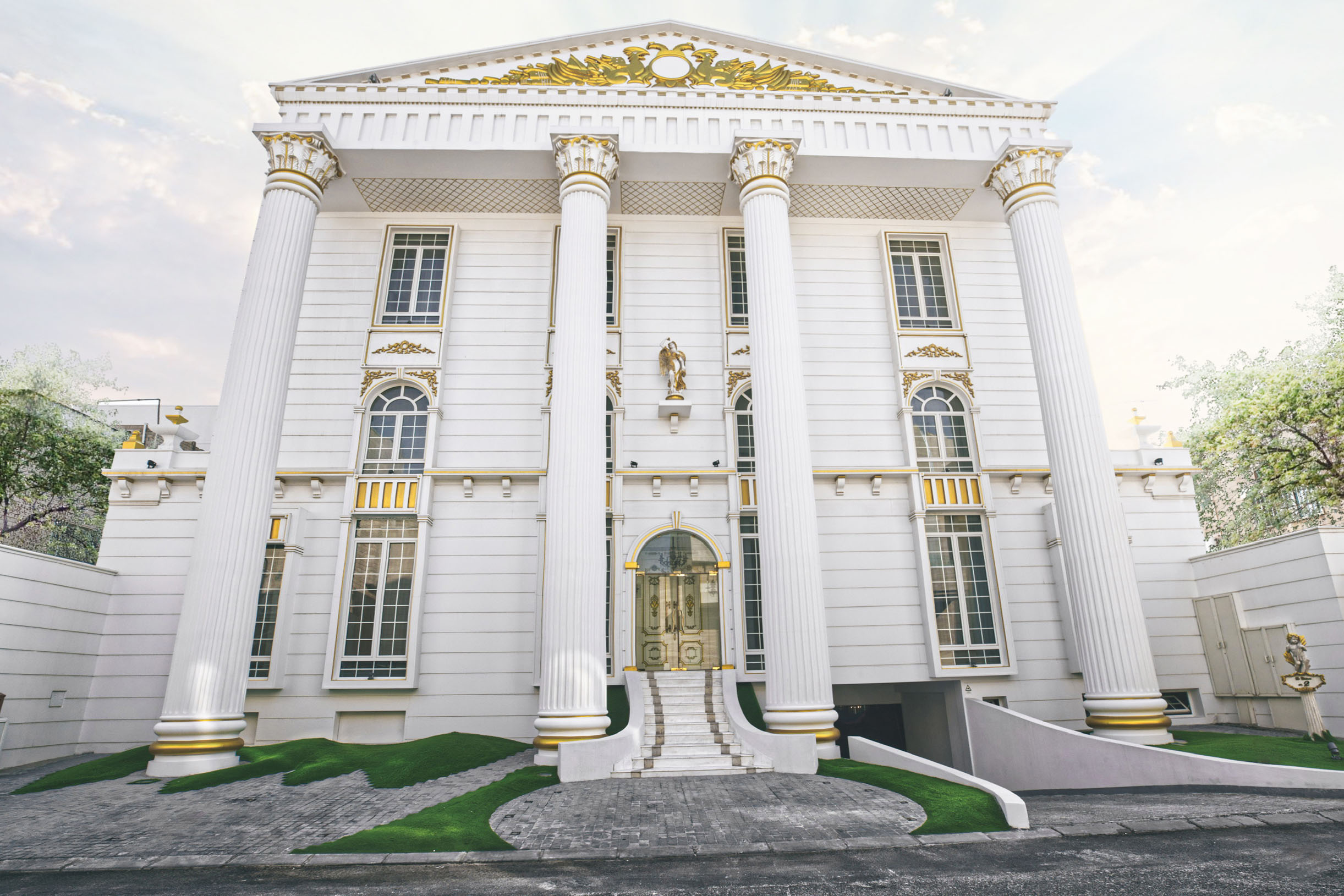 The Hotel Concept
What makes AHW unique is that it offers an all-inclusive service to its clients involving one integrated team working together under one contract. As a result, the company is able to streamline the entire workflow and the projects are more efficient, productive, and cost-effective. "In AHW, we work as a design and build, for the sole reason of placing everything under the same umbrella so that everything is in line and in check. For every project, we have lighting, architecture, plumbing, HVAC, and BIM teams working closely together as a united front."
Ahmed El Wardany calls this all-inclusive service 'The Hotel Concept'; a concept that benefits both the company and the client with the idea of both construction and design going hand in hand, fostering innovative solutions to unexpected challenges. The company's teams: structural, plumbing, BIM, architecture, landscape, and interior all have design and construction members working cohesively. Believing that such a concept is what makes sets you aside from all other companies being able to take charge of detrimental decisions down to controlling the small and detailed matters.
Breaking the stigma of conventional design and build, this concept also invites clients to take part in the decision-making process. Communication between them and the team is easier, more direct, and more frequent. This involvement will lead the client to get exactly what they envisioned. Wardany explains, "as a designer you can consider it back reverse, you know how much this project will cost you and you can start to plan and initiate a proper chain of thought for the entire process and in the end, you can also track exactly where you are spending the money allocated for the project."
A practical aesthetic that applies to all aspects of design. Despite his remarkable successes, he is motivated to reinvent his jobs and efforts since he feels that everything else falls into place once the client's trust and the idea plan are addressed. "At the end of the day, the client knows his budget or how much he is willing to pay with a leeway of ten percent meaning that they set the tone for the project. Through the hotel concept system, both parties are benefited."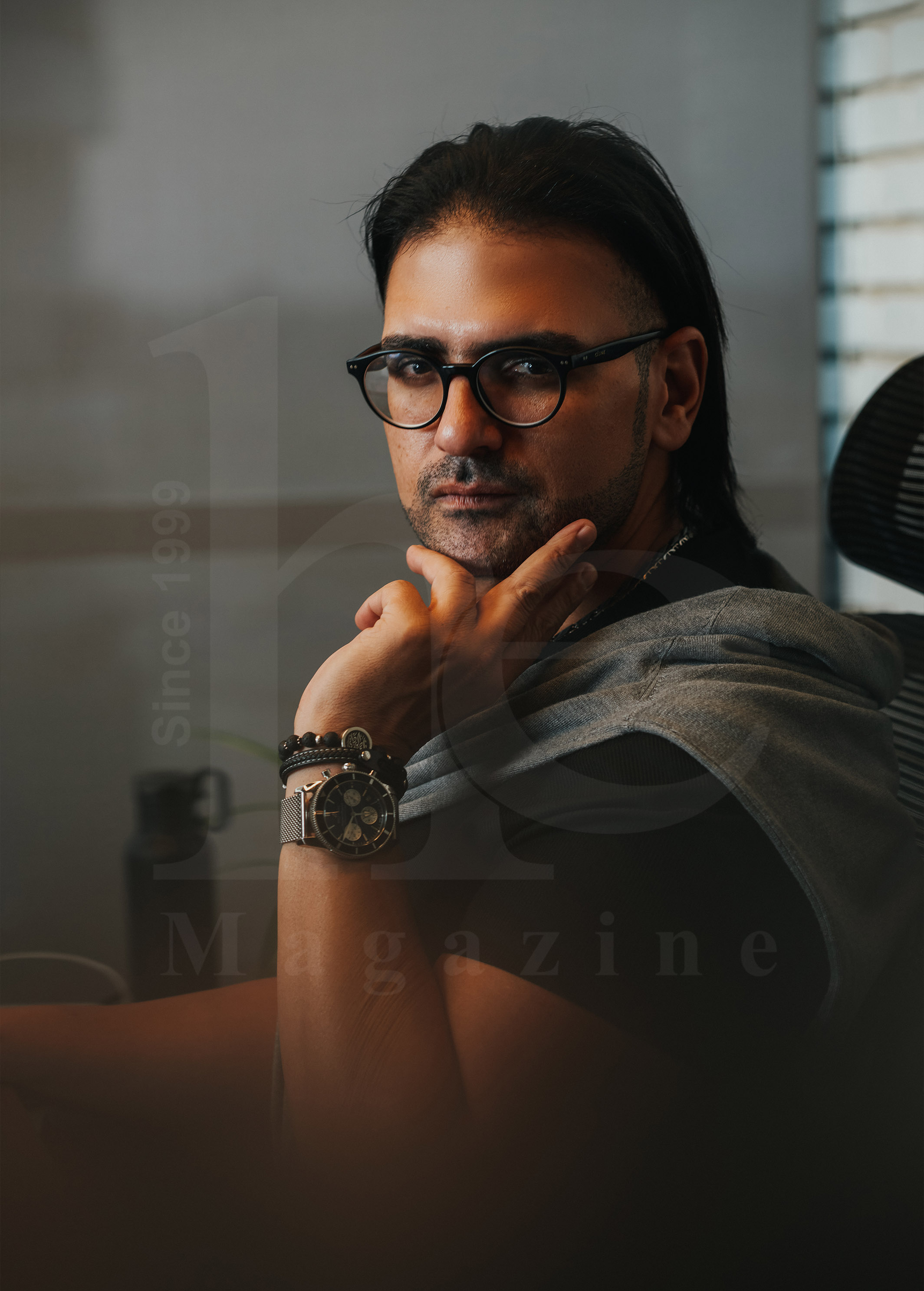 The Wardany trademark
In Kuwait, architecture passed through dramatic transformations during the second half of the twentieth century that were the result of economic, regional, and global changes this in turn affected the architectural route the country took. Architecture took a drastic turn whether it was in trends, façade characters, or interiors.
The understanding of a design does not come simply by reading the design brief or by seeing the design. A clear understanding of a design only comes when all the processes and the efforts that the company puts forward are analyzed and then face the assumptions behind the design. Ahmed El Wardany says, "architecture is a tool based on feeling, we constantly face hypotheses and understandings but once set aside, we look at the design in a new way assigning fresh understanding to functions and space and aesthetics. Design is not an expensive tool, you can create a sublime project with any given budget, it's the perspective and ideologies that need to be addressed."
When asked what made his company stand out unlike any other, he explained that it was through intricately detailed design of the small things that would otherwise be deemed inconsequential, "something that I take great pride in excelling at is stone alignment; the way we do it is so detailed and specific, it would be very hard for someone else to attempt not to mention creating a unified language between outdoor and indoor materials in order to tell a cohesive story through the design. Taking everything into consideration; interior design, furniture design, material selection, woodwork, and even lighting design."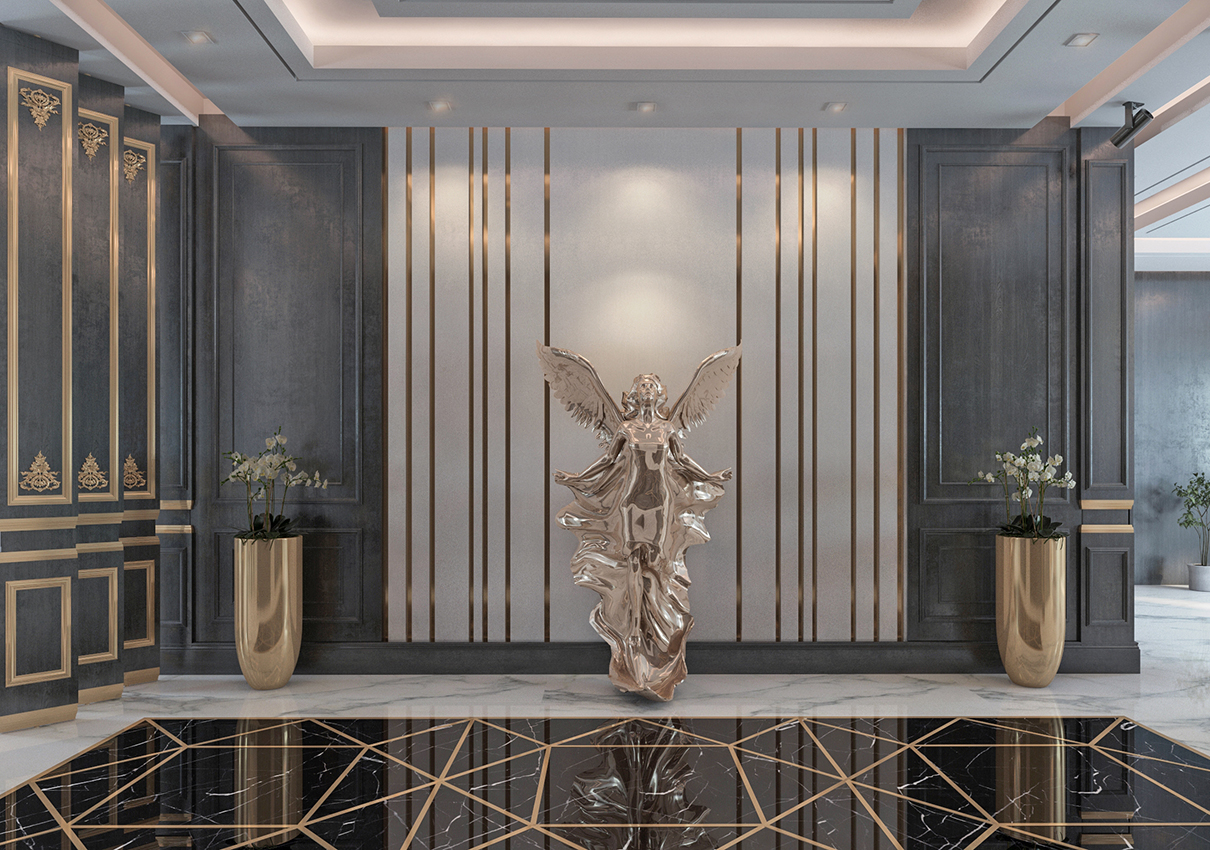 Branching abroad
Many have adjusted to working from home indefinitely, but others recognize the essentiality of the workplace. While the reopening phases look different country by country, city by city, and office by office.
AHW currently has offices opened in Kuwait, United Arab Emirates, and Egypt with their own professional set up server, as well as manufacturers in China, "all of AHW offices communicate with each other, and since most of our work is online-based, I try to constantly motivate them to reach out to other teams to learn more and in doing so a higher level of work would be achieved."
Wardany confesses that while in fact some of his offices are within the same region, clients and mindsets are not often the same, "the nature of the land plots in itself is quite different if you were to take a comparison between Kuwait and Dubai for example. Plot lands in Dubai are a lot bigger with more room for you to design a spacious project but what hinders the design is the fact that there are a lot of restrictions and regulations as opposed to Kuwait. For my international clients with projects located in places such as Toronto, Canada, or Venice, Italy design and construction there is mostly aimed at it being more practical and convenient. Definitely not what we are used to seeing in the middle east where they tend to opt for more luxurious and grandeur spaces."
When it comes to dealing with manufacturers in China, Wardany had nothing but good things to say explaining that they are hardworking people with an openness to improvise, improve and create. "It all started off with me asking a close friend of mine if he knew anyone that would help me build a complicated sculpture for one of my high-profile clients. He helped me get in touch with a factory that took the sketch I made and executed it perfectly. From that moment on I started to come up with different ideas in fabric or walls or stairs or even in lighting not to mention different sculptures and they would always give amazing results."
He states that quite a unique signature he also tries to instill in the majority of his projects is to create symbolic sculptures or signature areas in every project that would make his design stand out more and speak for itself.
According to the architect, no matter where the project is based— whether it maybe Asia, Africa, or Europe— all projects undergo a concept stage where Wardany himself spends most of his time working on; a design development entailing his senior architects to execute Wardany's vision and ensure that it is being followed through. Lastly, the construction phase takes place which is where the design comes to life.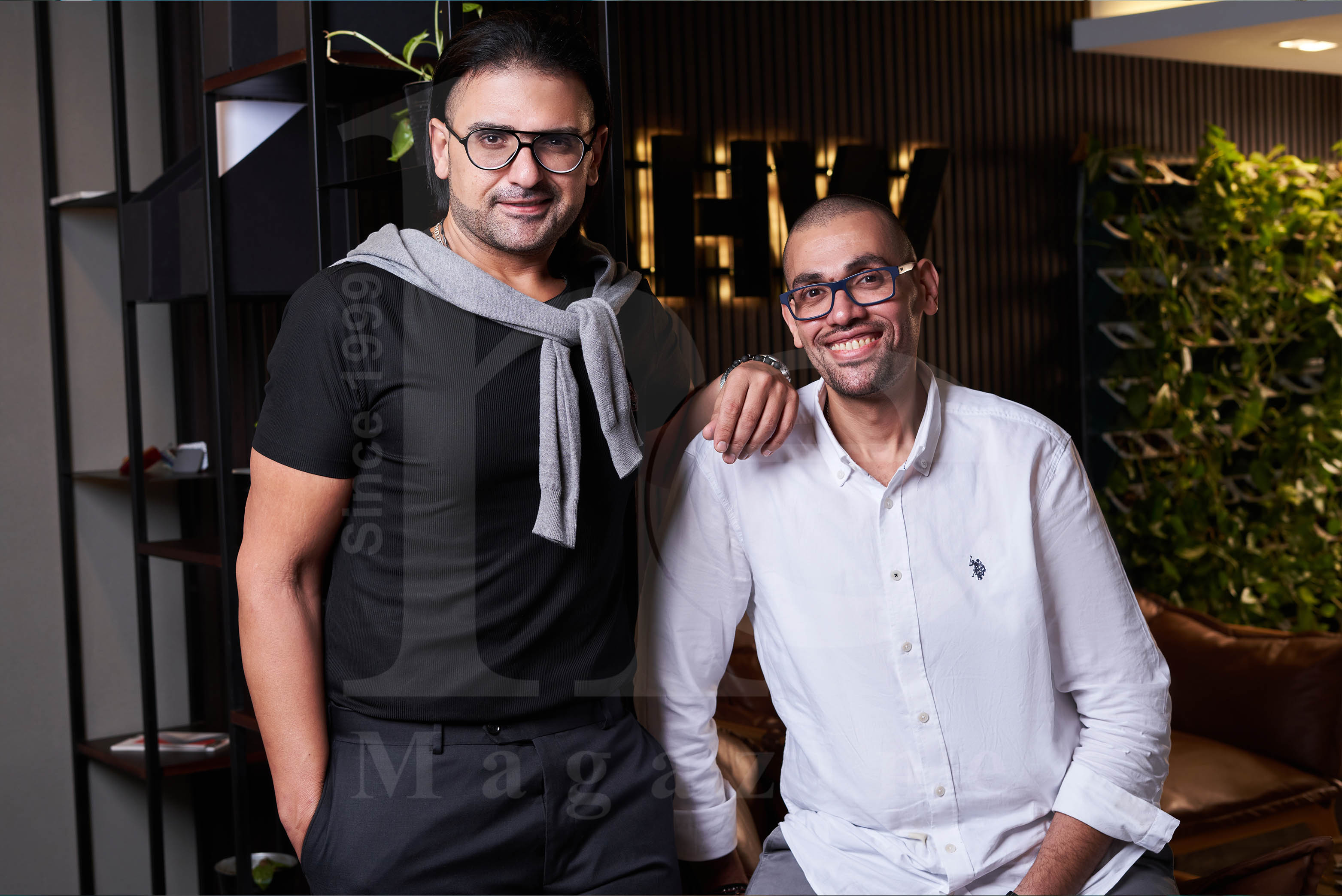 Constant challenges
The architect remembers his very first project which to this day dates as his most favorite project, a residential villa spanning 1000m2 of land constructed in the year 2008 consisting of a ground floor, first and second floor, roof garden, and an outdoor landscape area. "It was one of my earliest projects to design and construct on my own take charge and responsibility through all phases. To this day, I still visit the house, take photos, and chat with my client as he from that point onwards become a good friend of mine."
He conveys that the epic challenge of turning concepts like these into constructed realities is why he loves the practice of architecture regardless of what challenges he may face. Someone in his line of profession is responsible for keeping up with and complying with changing building codes at a minimum and accommodating customer purchase trends in the housing market in order to be truly successful; something that he confessed to being a constant challenge.
Finding the precise suitable material to fulfill their intended purpose in the space is frequently difficult for architects, who can occasionally, but often cannot locate the proper information regarding technical product characteristics on the manufacturer's website. "Nowadays you must constantly educate yourself on the new materials that are constantly changing, the new lighting systems and its new color options, systems, and technologies. This is why I like to invite many of my suppliers and keep in touch with them sending me constant updates on everything new in the market. I like to also travel a lot, attend exhibitions and museums, and keep reading and try to be as well informed as possible as each country caters to different methods and means for construction not to mention different technologies."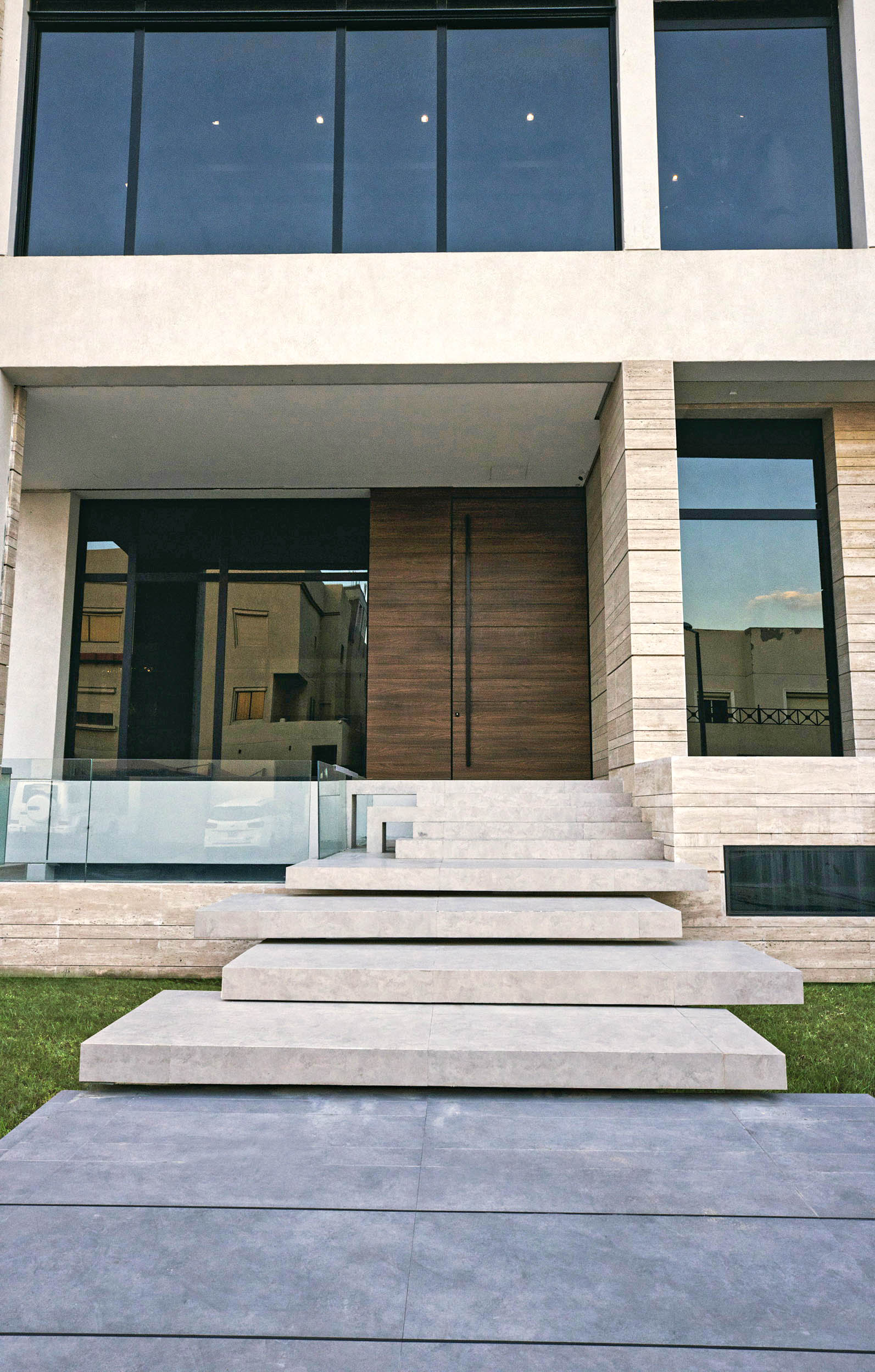 "I want to be known as a risk-taker and an innovator. Designing buildings and spaces that meet the needs of our clients is an absolute privilege."